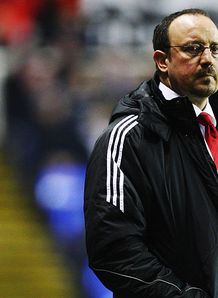 Liverpool manager Rafa Benitez has today ruled out the possibility of players arriving at Anfield this month. The Spaniard has confirmed he is unlikely to dip into the market this month, despite being linked with several players in recent months.

When asked whether or not he was going to enter the transfer market to sign anyone, Benitez replied : "We do not need to go into the transfer market, we are certainly not desperate to do so ... If we find we need something we will try, but it is always hard in this window and very expensive."

If I was a Liverpool fan myself I would be a little dissappointed to hear Benitez make these comments. Personally, I think Liverpool need to bring in one or two new faces this month to make a serious challenge for the Premier League title this season. Make sure to stay tuned to Football Corner for all the latest news from Liverpool and indeed every other Premier League club throughout the window.
0 comments: