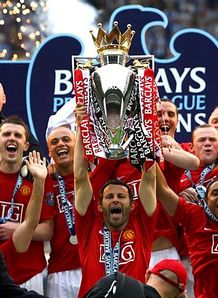 This weekend saw the Premier League's 'Big Four' all drop points, which begs the questions, who really wants to win the title? Liverpool drew 2-2 at home to newly promoted Hull City, Manchester United claimed a creditable 0-0 draw away at Tottenham, Arsenal could only draw 1-1 away at Middlesbrough and Chelsea had to fight to earn a point at home to West Ham.

Many people have talked about how close this season's title race is and will be with the big four separated by only eight points. Liverpool are currently leading the way, however draws at home to the likes Stoke City, Fulham and West Ham has prevented them from moving clear at the top.

Chelsea sit just a point behind Liverpool. It has been their home form which has let them down this season. Beaten by Liverpool and Arsenal at Stamford Bridge, Luis Filipe Scolari's men have found it hard to remain consistent this campaign. The current Champions, Manchester United seem half the side they did last year.

Sir Alex Ferguson's side have struggled to emulate last season's heroics, however they are bound to come with a late bid for their 11th Premier League crown. Meanwhile, Arsenal look in disarray this season. The whole William Gallas situation hasn't helped of course but five defeats in just seventeen games has seen Arsenal slip to fifth in the table, leaving a possible title challenge in question.

With the busy Christmas period nearly upon us, it will be very interesting to see who excels and who falls behind. Personally, my money is on Chelsea to go on and claim their 3rd Premier League title, however I think they will be pushed all the way by Man United. I see Liverpool battling hard, but eventually finishing third ahead of Aston Villa. Arsenal have done nothing for me this season and I don't feel they have enough to finish 4th.
0 comments: