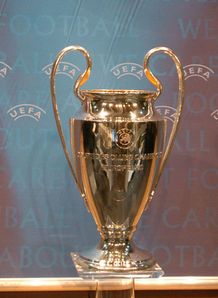 Here is the draw for the last 16 of the Champions League :

Chelsea V Juventus
Villarreal V Pannathanikos
Sporting Lisbon V Bayern Munich
Atletico Madrid V Porto
Lyon V Barcelona
Real Madrid V Liverpool
Arsenal V Roma
Inter Milan V Manchester United

The first-leg's of each tie will take place on the 24/25 February with the return legs coming two weeks later. A very interesting draw indeed. Obviously the Inter Milan V Man United looks the most attractive, with former Chelsea boss Jose Mourinho set to meet his old friend Sir Alex Ferguson.

0 comments: