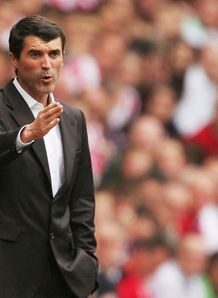 The pressure is mounting on Sunderland boss Roy Keane after his side fell to their 8th Premier League defeat this afternoon in humiliating fashion. The Black Cats were beating 4-1 at home to Bolton Wanderers, a defeat which leaves everyone wondering how long Keane will remain at the club.

The former Manchester United captain yesterday spoke about possibly leaving the club at the end of his current deal, which expires at the end of the season. Sunderland currently lie 18th in the Premier League after today's results and look in desperate need of a result.

It doesn't get any easier for Keane. His side travel to Old Trafford next weekend to face the Premier League and Champions League Champions, Manchester United. Although we are not even half-way through the season, I personally worry for Sunderland. People often talk about second season syndrome and I feel that is just what is happening to Sunderland.

Today marked Keane's 100th game in charge of the club and I am sure not many results will have annoyed him as much as the one today. Keane brought in a whole host of new faces in the summer, many of which have failed to make any sort of impact. Although I doubt Niall Quinn will have the balls to sack Keane, I don't think Keane will remain Sunderland manager beyond the end of this campaign.
0 comments: