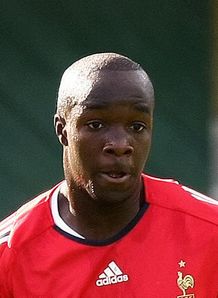 Portsmouth manager Harry Redknapp has today admitted he was offered £15 million for midfielder Lassana Diarra on transfer deadline day, but he turned it down. The French midfielder has become an integral part of the Pompey starting eleven but Redknapp has admitted he could of sold the player.

"At the moment I don't want to sell anybody. I turned down a £15 million bid for Diarra on transfer deadline day. I'm not saying who from - he might want to go there," claimed Redknapp. "But he is worth more than that.

One club who were repeatedly linked with a move for Diarra, 23, was Premier League strugglers Tottenham. Juande Ramos was believed to be keen to add to his midfield options before the window closed and it had been widely speculated that he wanted to bring Diarra to White Hart Lane.

Diarra is a quality player and I am sure all Pompey fans will be delighted to see him still at Fratton Park. Redknapp could of easily sold Diarra and then gone out and tried to sign two or three average players. With Diarra's performance today against Spurs for Pompey, I am sure Ramos would of been wishing he had of snapped up the promising French international.
0 comments: