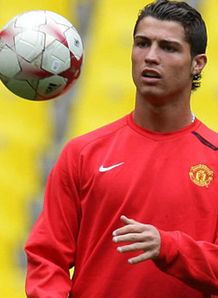 Chelsea manager Luis Filipe Scolari has been quoted in several papers today as saying he would love to sign Manchester United midfielder Cristiano Ronaldo.

The pair worked together during Scolari's time as the Portuguese national team manager and supposedly had a great relationship. With the game between Chelsea and United fast approaching, this will certainly add spice to what already is going to be fantastic match.

Ronaldo, 24, had been linked with a move to Spanish giants Real Madrid for the best part of three months during the summer transfer window and he is also now apparently a target of the world's richest club Manchester City.

I know that Chelsea and now, Man City have a lot of money, however I can never ever see Sir Alex Ferguson allowing Ronaldo to leave for another Premier League club.

There is no doubt Ronaldo is the best player in the world at the present moment and I think he will remain at Old Trafford for at least another two years before joining Real Madrid.
0 comments: