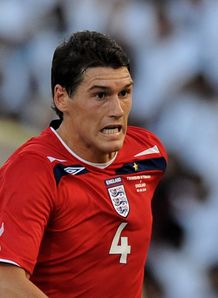 Chelsea are planning a January move for Aston Villa midfielder Gareth Barry. The England international has been linked with a move to Liverpool for months now, but following Barry's admission a couple of weeks back that he will be staying at Villa for the rest of this season at least, Liverpool's interest went cold. (The People)

With the summer transfer window firmly shut Chelsea will obviously have to wait til the New Year to make any attempt to sign the 27-year old and I am sure Villa boss Martin O'Neill will be keen to hold onto his man. Valued at £18 million, Barry previously admitted he would be interested in a move to a Champions League side and obviously Chelsea could offer him that.

It will be very interesting to see how this one develops. Obviously if Chelsea do make a move for Barry come January, I feel there will be several other sides also interested. The likes of long-term admirers Liverpool and indeed Arsenal who have also previously admitted an interest in signing Barry.

Sign Barry for just £6 million in this year's "You the Manager" (left). A definite bargain.
0 comments: