Liverpool have this evening moved one step closer to signing Gareth Barry from Aston Villa. This is down to the fact that it has been confirmed that Steve Sidwell has passed his medical at the Midlands club and Villa will complete the £5 million signing of Sidwell tomorrow, which in turn opens the way for Barry to leave Villa Park.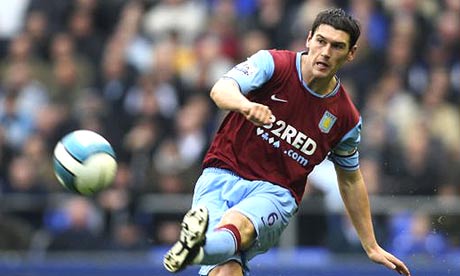 Barry, 27, has been linked with an £18 million move to Anfield for weeks now after he confirmed his desire to move to the Premier League giants, much to the anger of Martin O'Neill. Rafa Benitez has had several offers rejected for the England midfielder but O'Neill admitted today a deal could be imminent.

After Xabi Alonso's move to Juventus collapsed last week I personally don't see much point in Liverpool signing another central midfield player. They already have Gerrard, Mascherano, Alonso and Leiva for those positions and I am sure many Reds fans would rather see the money spent on bringing in the likes of David Villa.
0 comments: