Fiorentina have said that a deal has been struck with Spurs which sees Mario Santana move to White Hart Lane.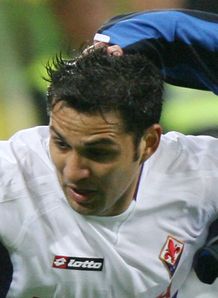 The 26 year old has fallen out of favour at the club and so is looking for a move elsewhere. Fiorentina Sporting Director,
Pantaleo Corvino, seems extremely confident that the move is in it's final stages,
"I expect Santana to join Spurs within the next few days as he has been offered a three or four-year contract in London."


Juande Ramos bid of £4 million was more than enough to persuade the Serie A outfit to let Santana go. Corvino continued, "It is a figure that satisfies us because Santana does not feature in our plans for the 2008/09 season,".
The right winger has scored seven times in his two year spell with the Italian side and he has also made 7 appearances for the Argentine national team.
0 comments: