Liverpool are to offer Steve Finnan and £12 million to try and secure the services of Aston Villa captain Gareth Barry. The England international today admitted he wanted to sign for the Premier League giants after months of speculation over his future.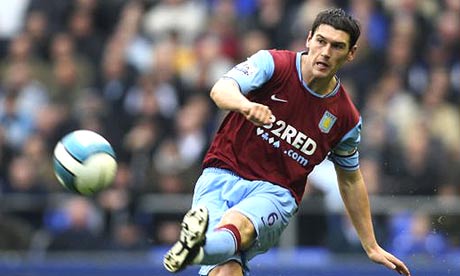 Barry, 27, has attracted the attentions of Rafa Benitez is recent months, with his terrific displays for England as well as Villa. It was thought that Liverpool would offer Peter Crouch and money for Barry but they have now revised their offer and have made a new one which they think could tempt Villa boss Martin O'Neill.

I personally think that Barry will eventually sign for Liverpool whether the Villa fans like it or not. There is no doubt Barry should be playing at the very highest level and at Liverpool he will be doing so. This will also give him an opportunity to play in the Champions League and I feel he will be more than capable of doing so.
0 comments: