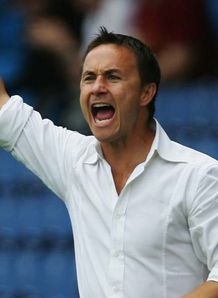 Denis Wise has this evening decided to leave Leeds United to go and join Newcastle United as some executive something or other and in my view he's made a bad decision.

He has led Leeds into the promotion places in League one despite a 15 point deduction and many Leeds fans had grown found of the ex-Chelsea star.

The decision to leave the club is a poor one. Denis should of stayed with Leeds at least until the end of the season and if they were promoted (which I think they would of been had Wise of stayed on) then great. He would be regarded as a possible Premier League manager.

Instead he has decided to join the backroom staff at St James' Park where he will have no influence in picking the first team squad and in my view Denis needs to be doing that kind of thing if he wants to be a top manager.
5 comments: