Arsene Wenger made a scathing attack at Chelsea today saying that they have ruined the transfer market. It comes after Arsene Wenger said that he wants to buy Shaun Wright-Phillips but in this transfer market know you have to wait and see what move Chelsea are going to make. He was also quoted as saying "There is a price for Chelsea and there is a price for other clubs, it is very frustrating but it is a fact". In the two years since Roman Abramovich took over at Stamford Bridge, Chelsea bosses Claudio Ranieri and Jose Mourinho have out-spent Wenger by almost £200 million.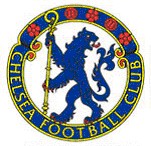 It is amazing to think that through all of this summer Chelsea spending power has not landed them a top-class striker which Mourinho really wants. Chelsea have been heavily linked with a £20 million deal to bring Shaun Wright-Phillips to Stamford Bridge a player that Wenger would love to have at Highbury but he has to see what Chelsea will do first.
I agree with everthing Wenger is saying, because it is ruining the transfer market because Chelsea can afford anyone they like. Once a player has attracted interest from Jose Mourinho, it is almost impossible for any other club to compete in a bidding war. I personally hope that Chelsea have a rubbish season next year and Abramovich is forced to leave.
0 comments: